Google released the first information about the new Google Pixel smartphone series, which is to appear in autumn 2021. In addition to the new design , Google also wants to convince with its first own processor .
Pixel 6 and Pixel 6 Pro
Google remains true to the naming of its smartphone series: The Pixel 6 and Pixel 6 Pro act as successors to the Google Pixel  5 .
A big difference between the Pixel 6 and Pixel 6 Pro lies in the built-in cameras. The Pro version has a telephoto camera in addition to the main camera and the ultra- wide-angle camera.
Google also improved the main sensor :  it now absorbs 150 percent more light . That promises better lighting conditions for evening photos.
First Google smartphone processor
With the Tensor processor, Google is sending the first self-developed processor into the race – Qualcomm chips were previously installed in pixel smartphones . Tensor is a  system on a chip (SoC) : all important hardware components are already built into the chip . Smartphones use SoCs because they have to deliver high performance in a small space.
The reason for developing its own SoC was the AI capability of the other processors: it was no longer enough for Google. The Google Tensor promises to handle more and more demanding machine learning tasks.
The focus is primarily on camera functions and voice inputs. The tensor chip makes photographing moving subjects easier: the main camera and ultra-wide-angle camera together produce a sharper image. This will be an advantage, especially when photographing small children and animals .
It also makes it possible to finally apply HDR to videos and thus increase the video quality . In addition, it will be possible to translate what is spoken live in real time – without an Internet connection.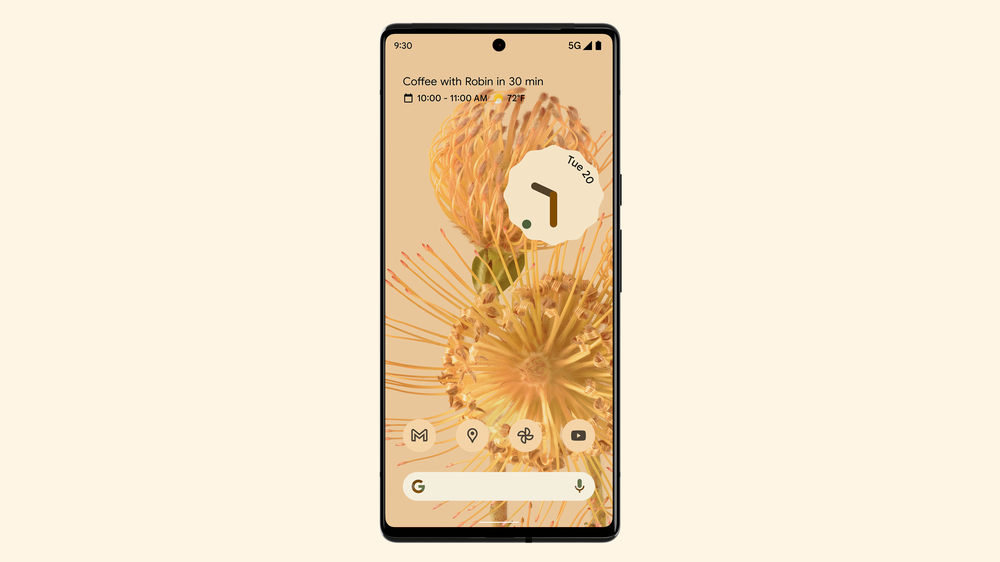 The software of the Pixel 6 is also getting a major overhaul. With Android 12 comes the "Material You" design , which promises individual setting options .
These include individual color profiles, a new look and improvements in security and privacy. There are also new widgets and more user-friendly buttons.
technology
Google Pixel 6:
New design
The design no longer has anything to do with its predecessor, the Pixel 5. The new standard version has a matt aluminum surface and a straight display. The Pixel 6 Pro has a polished aluminum frame that surrounds the slightly rounded screen .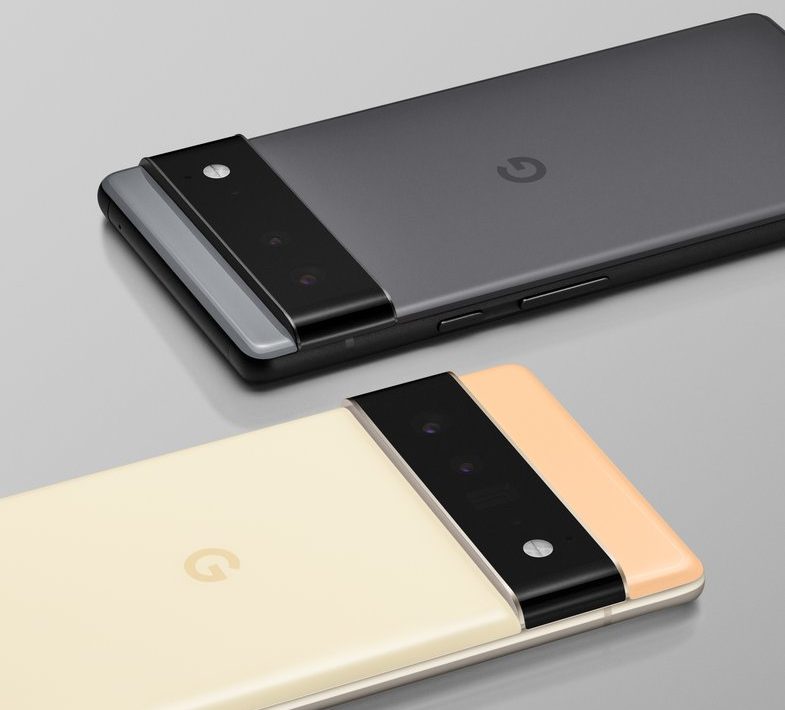 In contrast to Apple or Samsung, Google uses a horizontal camera bar for the Pixel 6 . According to Google, the reason is the individual sensors that were too large to be arranged in a square.
Expected launch date
Google launches the new pixel 6 and pixel 6 Pro is expected in October 2021 . Until then, information such as the non-binding sales price will be published on an ongoing basis .
If you can't wait that long, you should consider the predecessor, the Google Pixel 5 .
Source: Google